Customers always look for discounts. And the majority of WooCommerce stores will run them barring a few.
But you need to think a step beyond plain discounts. It's an extremely competitive market and you need to attract customers before others take them away.
One such differentiating factor is the product pricing of your store. In this article, we would look at the top WooCommerce dynamic pricing and discount strategies you can implement right away. And popular plugins to set them up.
So let's begin with a quick overview of dynamic pricing and why to do it.
What is dynamic pricing? What are its benefits?
In simple terms, dynamic pricing is a strategy where you set variable (changeable) pricing for your products based on product quantity, cart total, customer purchase history, and so on.
Some examples of dynamic pricing are:
For a flight departing on 10 Feb 2023, the ticket costs $100 on 31st Jan 2023 & $120 on 9th Feb 2023.
Bulk discounts – Buy one T-shirt at 5% off, buy five T-shirts at 20% off.
No discount to the new customers, 10% to the existing customers.
Here, you are not running competitor-driven pricing by simply copying them. Instead, you are offering prices by doing some initial research or to some targeted customers.
This is value-based pricing wherein customers can perceive the value by paying the price.
Advantages of dynamic pricing
Increase in revenue – BOGO offers, bulk discounts always lure customers to buy more, thus giving you the extra bucks.
Boost sales-specific products – Out-of-demand or unwanted items can be sold by running discounted deals, moving out your inventory faster.
Adapt to variable demands – For high demand, offer zero or fewer discounts. For less demand, offer more discounts. It's the demand and supply game.
Increase AOV – If the product is in demand, you can offer some upsells and cross-sells for related products. People who need it will definitely purchase it, shooting up your average order value.
Customer behavior insights – What products are customers buying? Which discount campaign works the most? Such insights help you understand your customer buying patterns and design your future marketing strategies.
15 WooCommerce dynamic pricing and discount strategies
Now that you have an idea of dynamic pricing, let's look into our top strategies that can help gain customers and boost sales.
Bulk pricing discounts on FMCGs
WooCommerce bulk discounts nudge users to purchase more. The more they buy, the more the discount they get.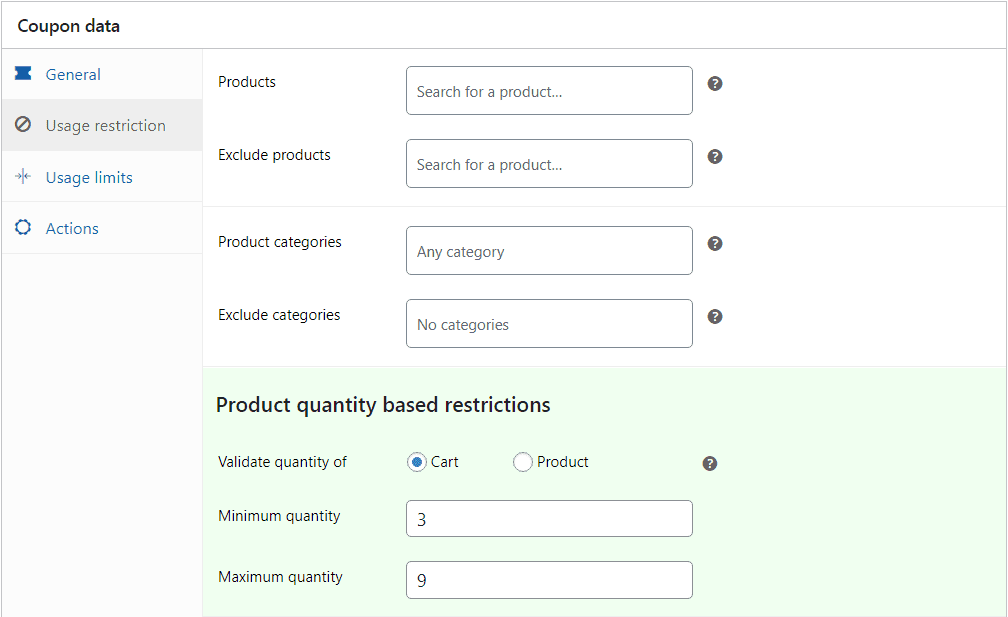 Buy more than ten notebooks and avail of a 30% discount
Buy one shampoo for $3, buy three shampoos for $8
Buy a minimum of three and a maximum of nine products to get a discount
Volume-based pricing on very low prices per unit products
This is again a bulk discount type, but with some twist. Here, you offer increasing discounts for products purchased within a range.
10% discount up to 5000 bolts
12% discount above 5000 but up to 6000 bolts
15% discount above 6000 but up to 7000 bolts
WooCommerce BOGO (Buy One Get One) discount
Offer one extra product (same or different) at a discount.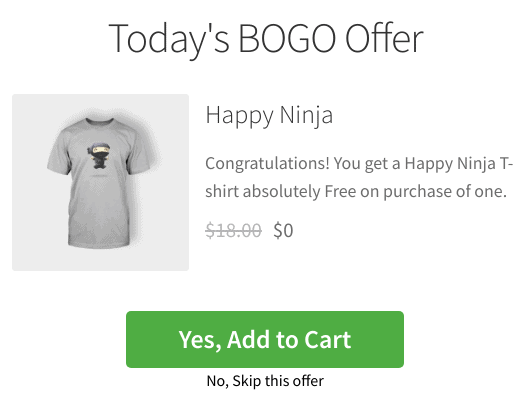 Buy one formal shirt and get another formal shirt at 50% off
Buy a track pant and get another track pant at 50% off
Buy a lunch box and get a water bottle at 30% off
Here's how to create a WooCommerce BOGO offer
Buy more get more, Buy one get more, Buy more, get one…
These are the variations of the Buy One Get One offer – buy 2 get 1, buy 10 get 15, buy 1 get 3.
You can also combine products from various categories and offer a discount on them.
Buy a trouser and get a belt for 40% off
Buy three lipsticks and get a 50% discount on the fourth one
Buy 5 big sized-chocolates and get 10 small-sized chocolates at 20% off
You can also create WooCommerce BOGO coupons and offer these discounts.
Category-based pricing on high-priced branded products
These dynamic pricing offers influence the buyer to choose a certain brand.
Purchase three US Polo Tees & get a 10% discount on the total cart value
Get 10% off on trending Skechers shoes for today
Cart-based pricing to boost AOV
This discount applies based on the product in the cart or cart value. A discount nudges customers to add more to the cart.
Flat 25% discount on all orders over $250
Free shipping for orders over $500
15% discount on the total cart value
User role-based pricing
Depending on the roles such as customer, retailer, wholesaler, vendor, manager, etc. they can get some deals.
Wholesalers get a flat 15% discount on purchases of 200 units or more
Retailers get a flat 5% discount on the purchase of 100 units
Add products as gifts using a coupon. When the coupon is applied, the items get added to the cart for free/discount automatically
The gift products can be from the present category or from the different one from the one that is already in the cart.
Gift a set of accessories on the purchase of a bicycle
Bluetooth headphones for free with mobiles above $399
Multiple gifts and discounts based on quantity
If you want to offer gifts based on product quantity, this can help. This is like a Buy More Get More offer, but all the offers are shown in a pricing table format.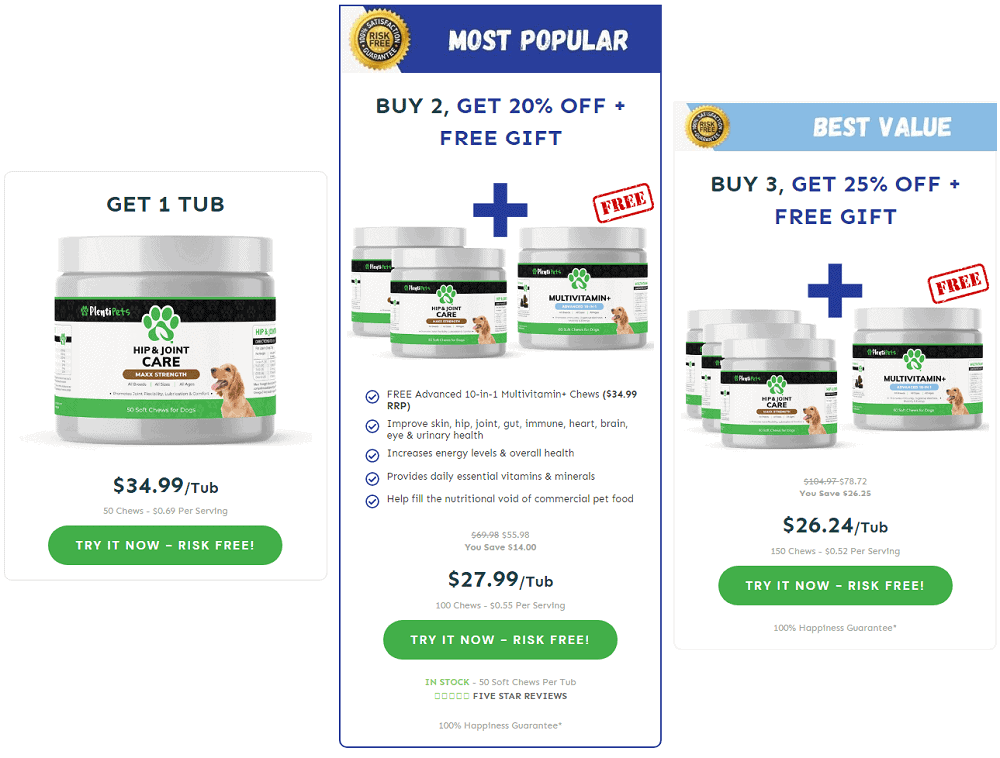 Buy 1 one, no gift; Buy two, get 10% off; Buy three, get 20% and free gift
Free shipping to boost upsells
Offer free shipping on orders over $99. This way, you can smartly upsell/cross-sell some low-priced add-ons. Customers who need those upsell products won't mind spending more to qualify the order for free shipping.
Here's how to set up free shipping
Coupon-based dynamic discounts
Offer coupon discounts on festive days or celebrations. Coupons can be redeemable based on restrictions such as location, email address, etc.
15% off only on Boxing Day to residents in the UK, Canada and Australia.
25% off on low-selling products and 10% off on best-sellers.
Use coupon code 'CELEBRATIONS' & get a 20% discount on all ethnic wear.
10% discount on all agency licenses using the coupon code 'AGENCYDISC10' before 31st Mar 2023.
Purchase-history pricing
Offer discounts based on the purchase history of the customer – total amount spent on previous orders or the total number of orders placed.
5% discount for those who purchased items of over $250 in the last three months.
10% discount on jackets for all customers who bought Adidas jerseys earlier.
Club product, cart, quantity, user role conditions
Offer some discounts to only a limited number of customers for more targeted sales.
20% discount if the cart total exceeds $500 and all the products are from the Cosmetic category for existing customers.
Special pricing on memberships
To encourage customers to join your membership or super-value bundles, provide them with different rates and privileges.
For example, give a 10% discount to your Gold members but only a 5% discount to Silver members on new product launches.
Set Black Friday / Seasonal-pricing
Set up deals that run for the exact dates and dates along with time that creates urgency.
How to set up dynamic pricing and discounts in WooCommerce?
You can take the help of these WooCommerce dynamic pricing plugins to set up different offers on your store.
Smart Coupons
Smart Coupons is the original and best-selling WooCommerce coupons plugin.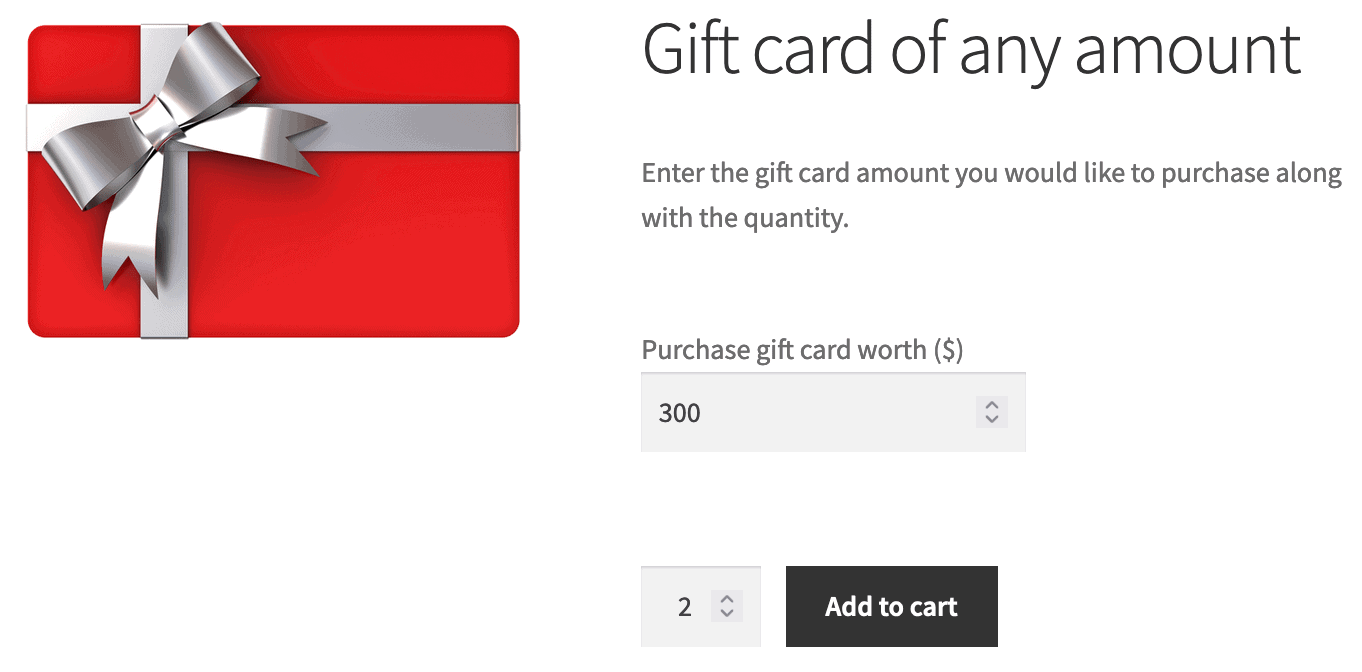 Apart from gift cards, store credits, URL coupons, advanced restrictions, you can set up this dynamic pricing and discounts:
Bulk pricing discount
Volume based pricing
Gift product
BOGO and its variations
Coupon-based dynamic pricing
Category-based pricing
Smart Offers
Smart Offers is a complete offers package. Apart from one-click upsells, cross-sells, order bumps, tripwires and other offers, you can also create some most widely used dynamic pricing discounts: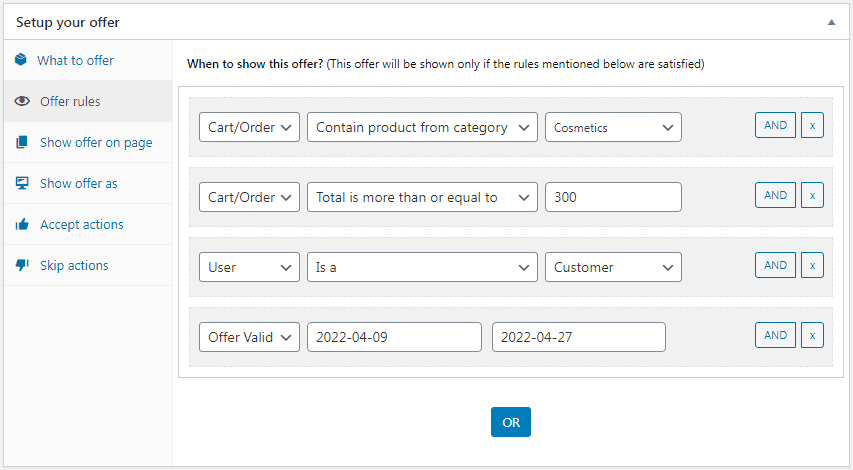 Bulk pricing discount
Gift product
BOGO and its variations
Membership-based offers via upsells
Cart-based pricing
Multiple gifts and discounts based on quantity
Free shipping
Category-based pricing
The plugin also provides Buy Now buttons that allow you to set up a direct checkout or one-click checkout in WooCommerce.
Offermative
Want some automation? Offermative will help you set up discount offers quickly.
Its UX design makes setting up dynamic pricing and discount offers really effortless and fun. No design, copywriting, rules, or coupon creation is required. All done for you automatically.
The plugin also provides an option to set a maximum discount for each discount rule so that the discount won't exceed expectations.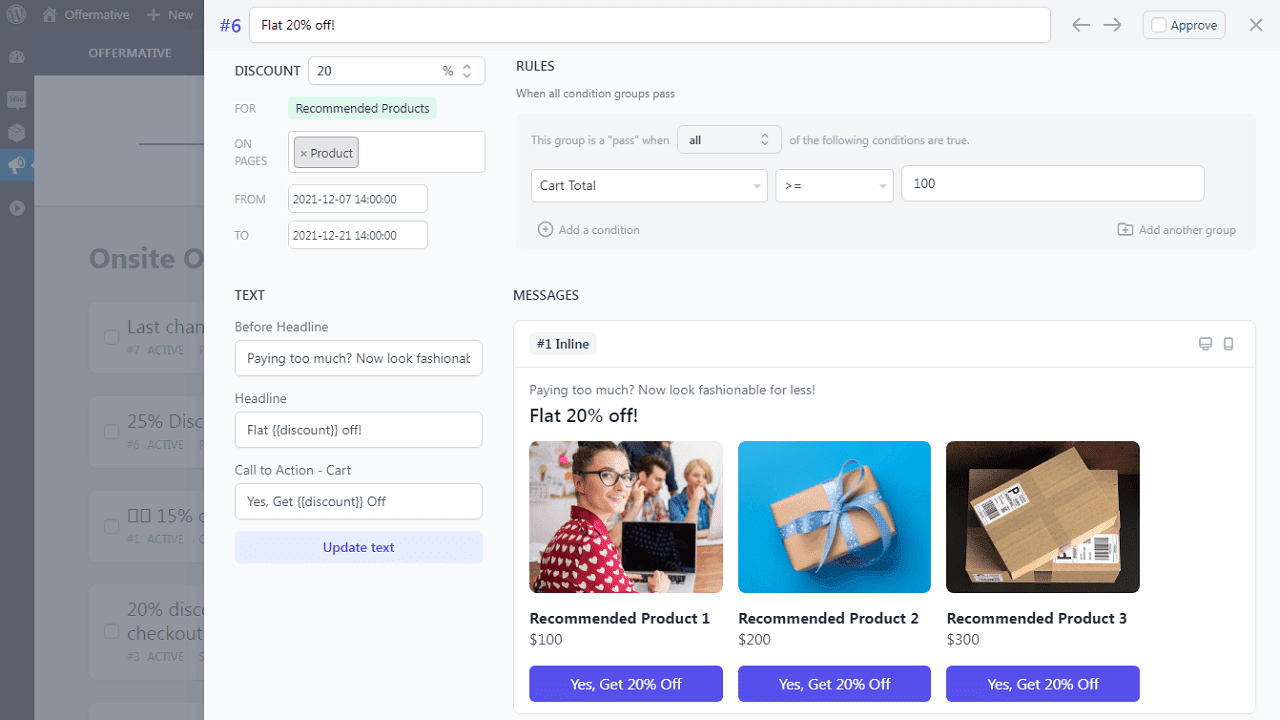 With Offermative, you can set up:
Bulk pricing discount
Gift product
BOGO and its variations
Membership-based offers via upsells
Cart-based pricing
Seasonal promotions
Category-based pricing
Other WooCommerce dynamic pricing plugins
You can also have a view at these plugins to see what types of pricing deals they cover:
Final thoughts

You need smart ways to convert visitors. And that's where these dynamic pricing and discount strategies help you.

From setting rules for bulk purchases to offering discounts for your regular customers, there's a lot that you can do with the help of plugins.

Which strategy do you like the most? Would like to hear your thoughts.