Best WooCommerce upsell plugin
Increase average order value by selling more
Nudge customers to buy more. Offermative automatically shows high converting upsell offers. Everything is done for you.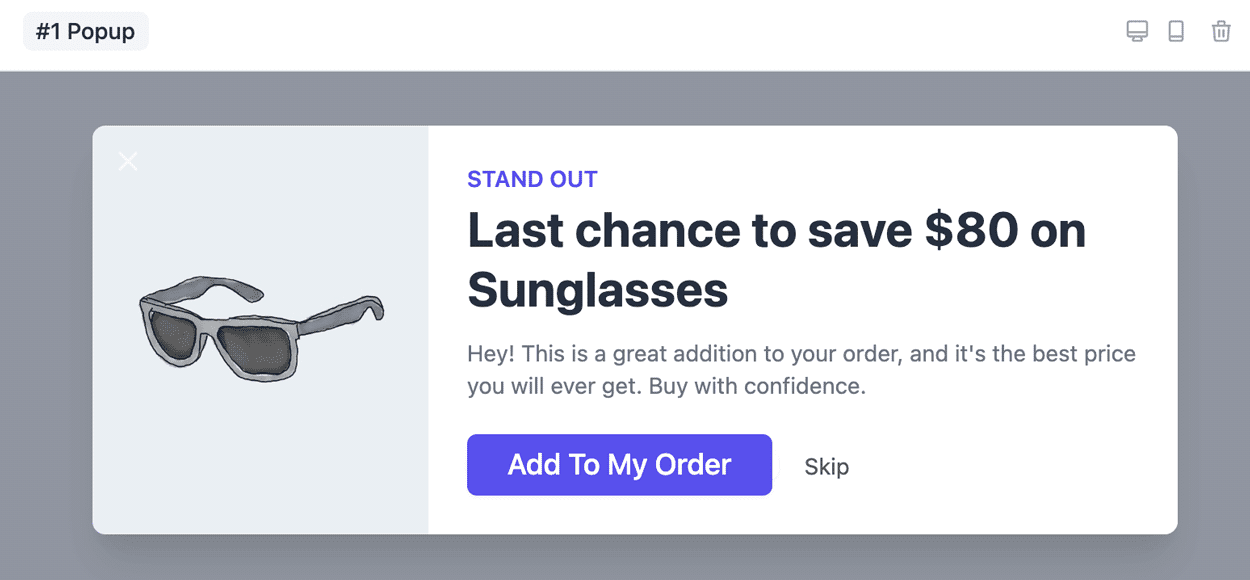 Want to use upsells, but feel they're too tedious?
We all want visitors to buy our premium, high-value products. But visitors may not be aware of these products. We should promote high end products, related products and bundles to prospects.
But if you show irrelevant products or show them on too many pages or show a lot of upsells, you're actually going to lose sales.
WooCommerce allows setting up upsell products manually. But it's tedious and very basic.
Popular WooCommerce upsell plugins miss the mark…
There are different third-party WooCommerce upsell plugins – Smart Offers, MakeWebBetter, Beeketing, WooFunnels etc.
They are good but most of them still require manual work and extensive configuration. They help with some of those lengthy steps in discount offers set up, but you still have to take care of designs, copywriting and actual promotion.
There is nothing that takes care of almost all types of sales funnel promotions – pre-purchase and post-purchase. There is limited design automation. And no copywriting assistance. They don't offer tracking and split testing either.
Offermative creates automated upsell offers that convert
Offermative automatically generates offers you can run on your store. From design to copywriting, targeting rules to coupons, everything is automatic.
You can run multiple offers in the funnels, with or without discount. Offermative helps convert both first-time buyers and repeat customers.
Offermative is the most comprehensive and effective plugin to run all sorts of promotions in your sales funnel.
"The AI part of the plugin is very good. The automated rules are good. Overall, it's simple, plug and play plugin to increase revenue."
"Quite happy and impressed with the designs, the rules, copywriting text, everything. Showing discount offers based on product purchases is valuable too."
It's different from all other upsell plugins you've seen
Offermative is like a smart marketer, effective copywriter, amazing designer, detail oriented web developer, big data analytics expert and strategic mentor – all rolled into one. It automatically does everything for you and gives you control to fine tune.
Simple setup and configuration
Click on the 'Generate Campaigns' button and the plugin will generate multiple offer campaigns. Navigate through them, select the ones you like and go live in minutes.

Run multiple upsell offers in the funnel with targeting rules
Show offers only if the visitor has not previously purchased the product or only if cart total is greater than X amount. Dynamic display rules too are automatically picked up by the plugin.

Recommend add-on products or bundles
If you want to offer a premium plan of an existing product, choose the product page on which the offer will be shown in campaign rules. Offer the upsell with or without discount.
Convert users with pre-purchase and post-purchase upsells
Upsells can show on product page, cart page, thank you page, my account or anywhere else. Rules allow you precise control.
Go beyond upsell popups
Not just popups, there are lots of other responsive designs built in – header / footer bars, inline messages, cart bumps, order bumps, messengers, notifications, recommendations…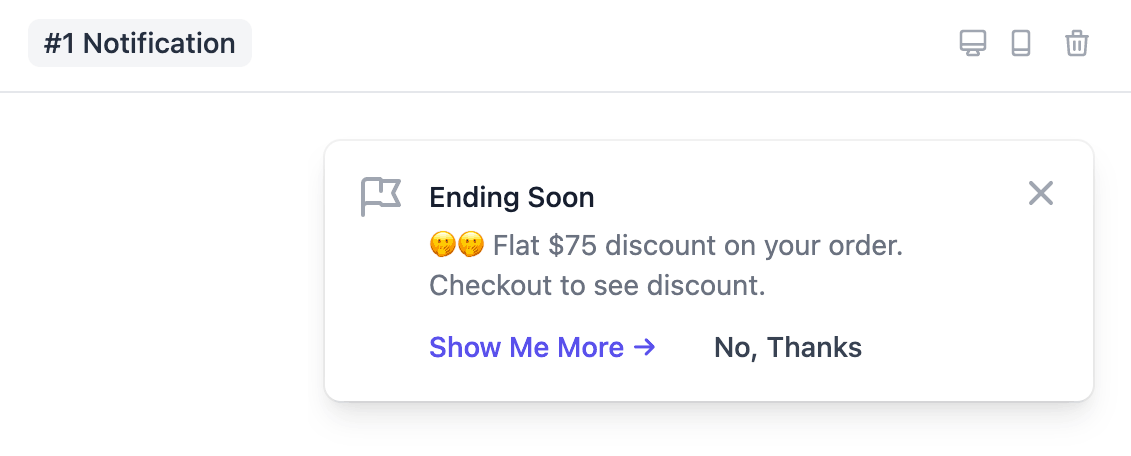 Readymade campaigns with power to customize
The entire campaign will be pre-generated, but you can change discount, product on offer, rules, offer heading, CTA text and more. Offermative creates dozens of campaigns, you can publish what you like.
Grow with more than just upsells
Run cross-sell, BOGO and dozen other offer types
Works for different industries, products and stores
Discounts, nudges or recommendations – everything's included and automated!
"I used to create discount offers manually. But after seeing Offermative, I realized how much time and effort I would have saved. It's a superb plugin."
"My aim is to convert new visitors / cold traffic using offers. Offermative does it all without me putting in any effort."
Still unsure?
WooCommerce influencers – including Chris, Patrick & Alex have hailed Offermative as a game-changing solution for every WooCommerce merchant
Offermative is developed by StoreApps – official WooCommerce extensions developer, with more than a decade of track record, 300k+ customers, 350+ five-star reviews and renowned support
There is no risk and it's worth the purchase