Let's grow your revenue…
Unique WooCommerce discounts, recommendations and sales funnel plugin

Offermative's AI completes 15+ tasks for you automatically – campaign designs, copywriting, conditional logic and offers.

Others are already making thousands of extra dollars using Offermative every week.
Most of us make a lot less than what we could, why?
It takes a lot to run good offers
What products to promote, who to target, give discount or not, writing headlines, designing, coding… There are lots of complex and expensive steps.
Sales funnel tools are complex
Current Woo funnels plugins and SaaS for related product recommendations, cart and checkout page offers are hard, too intrusive, expensive and hit-or-miss.
Fear of losing customers
Irrelevant, frequent and annoying offers can decrease checkouts. And since getting offers right is a lot of work, we just give up and miss out on big revenue.
What if software did all the hard work of optimizing your sales funnel and revenue?
Offermative is like a smart marketer, effective copywriter, amazing designer, detail oriented web developer, big data analytics expert and strategic mentor – all rolled into one.
Offermative generates offers, designs, copywriting, targeting rules – everything – for you
Every time you click the "Generate Campaigns" button, the intelligent system creates a bunch of "ready to go live" offer campaigns for your store.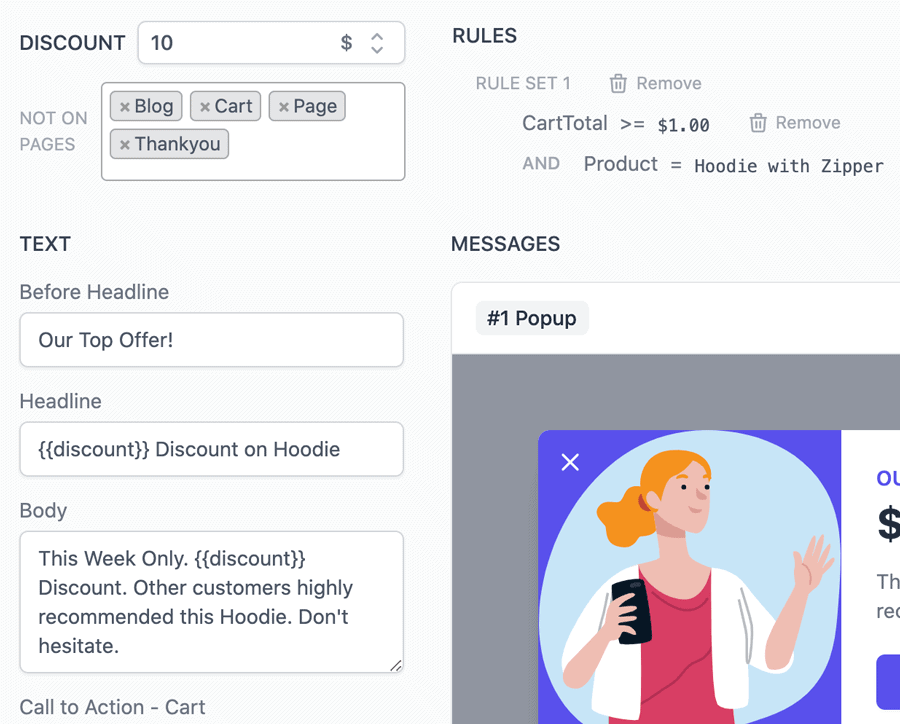 Experiment with dozens of high converting campaigns within minutes
All the offer types: WooCommerce upsell, cross-sell, order bump, cart bump, percentage / flat discount coupons, Amazon like related product recommendations, frequently bought together or category based suggestions, instant coupons, sitewide sale…
Micro offers: you don't need to run bumper discounts all the time, Offermative can run highly targeted offers on hundreds of products.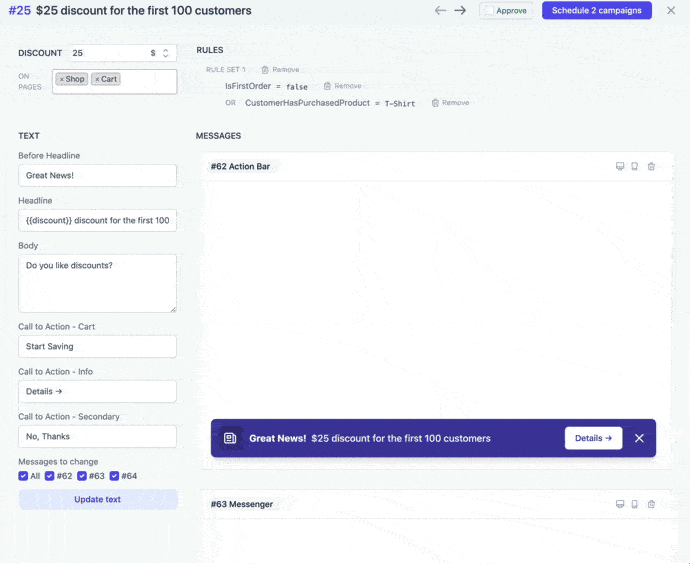 Watch results, make money, repeat!
Visitors, conversion, split testing, order sync – you can learn a lot just by running lots of small offers and observing results. Keep running campaigns every fortnight and keep growing customers and revenue!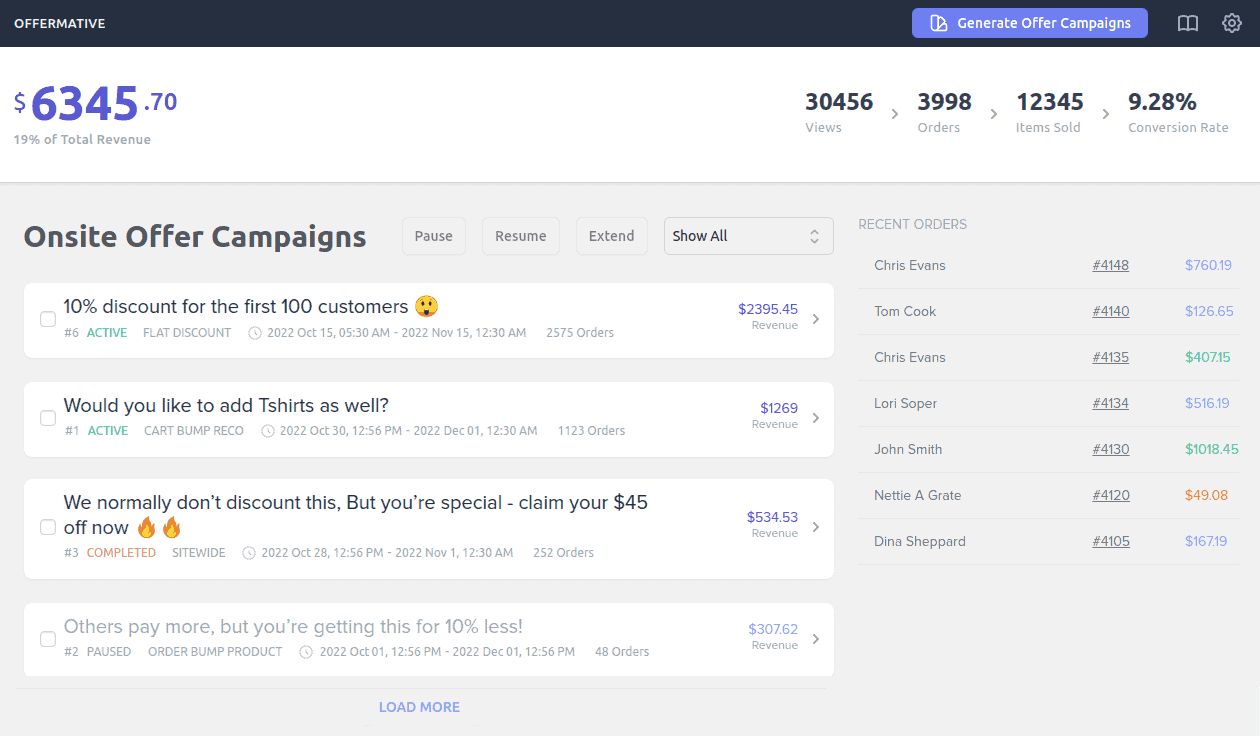 It works for everyone
Offermative solves many problems…
Upsell, cross-sell, BOGO and many other types of offers in the funnel
Related product recommendations, order bump, cart bump offers
Set up ready-to-go-live promotion campaigns in minutes
"This is a solid solution. The designs, automation, recommended section and inline messages… Very useful for us."
"Designs, customization, ease of use. Offermative is a solid tool to try out different campaigns and grow sales."
Still unsure?
WooCommerce influencers – including Chris, Patrick & Alex have hailed Offermative as a game-changing solution for every WooCommerce merchant
Offermative is developed by StoreApps – official WooCommerce extensions developer, with more than a decade of track record, 300k+ customers, 350+ five-star reviews and renowned support
There is no risk and it's worth the purchase
Offermative is a no-brainer, no-risk solution
Thousands of extra dollars in minutes of work
Offermative makes it effortless to set up and run targeted promotions in WooCommerce. When you use it, your revenue will go up, inventory will keep moving and you'll convert more customers. That means, you will get significant returns without much efforts.
Buy Offermative – it's worth your time and investment!
94% people witnessed outstanding success with Offermative.